Thursday

March 9

6:00 pm - 8:00 pm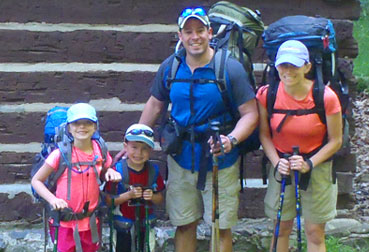 Great Miami Outfitters
"Living for Adventure" Presentation: How to Hike with Your Children
How to Hike with Your Children (So They Will Want to Go Again and Again) is presented by Jeff Alt.
Jeff Alt, family outdoor guru, author of the award-winning book, Get Your Kids Hiking: How to Start Them Young and Keep it Fun, and the new children's National Park book series, The Adventures of Bubba Jones, shares how to turn a trip to the woods into a fun-filled, multi-dimensional adventure.
Learn how a few simple techniques and some basic equipment can turn any walk in the woods into a safe, fun-filled adventure that children of all ages will enjoy.
There is no fee for this event. To Register and for more details visit www.GreatMiamiOutfitters.com .
Great Miami Outfitters
80 S. Main Street
Miamisburg, OH
937-847-8787
---