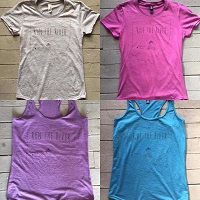 40 N. Main St., Ste 106
Miamisburg, OH 45342
Phone:
Toll Free: (937) 384-0775
JU Fitness Loft, located inside Urban Loft Boutique is a place where we want the everyday women and active river path riders and runners to visit, relax, and refuel! We offer quality and affordable fitness apparel and accessories to the community.
Everything you need for a fit, happy, and healthy life.
---
« All Business Listings