Children's Performing Arts of Miamisburg
110 S. Second St., Second Floor
Miamisburg, OH 45342
Phone: (937) 867-0353
Connect with Children's Performing Arts of Miamisburg:
The Children's Performing Arts of Miamisburg organization is a non-profit theater dedicated to promote to all area youth the appreciation of the performing arts through education, practice, and performance.
---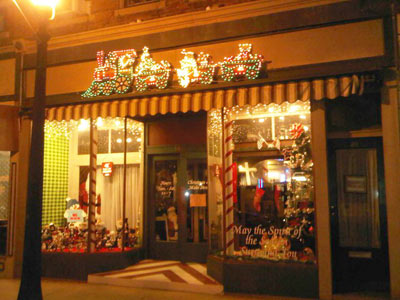 Christmas on Main Street
18 S. Main St.
Miamisburg, OH 45342
Phone: (937) 847-2282
Connect with Christmas on Main Street:
For all of your holiday trimmings, visit our quaint shop, and let's make that wish list a reality! Christmas on Main St. is only open during the holiday season. See our Facebook site for details.
OPEN FOR THE HOLIDAYS
Tuesday – Saturday: 10:00 am – 7:00 pm
---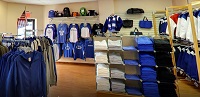 Classic Stitch Embroidery
BIKE FRIENDLY BUSINESS
30 W. Linden Ave.
Miamisburg, OH 45342
Phone: 937-247-3900
Connect with Classic Stitch Embroidery:
Here you will find a variety of items to choose from, most of which can be personalized in a number of ways.  Prices are listed for each item along with choices in colors and sizes.  However, there are a number of items offered in this catalog which do not contain published prices due to the frequent price fluctuations from the manufacturer.  Please call to obtain current pricing for these items. We offer fast turn-around with no minimums. We can add personalization to almost any item, such as your company name or logo, or your individual name.  Prices vary depending on individual circumstances such as size and complexity.  Please call for details.
---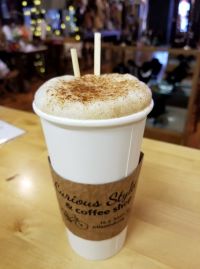 Curious Styles & Coffee Shop
BIKE FRIENDLY BUSINESS
16 South Main Street
Miamisburg, OH 45342
Connect with Curious Styles & Coffee Shop:
We offer a wide variety of hot and iced drinks,  including  alcoholic twists to your favorite coffee drinks. We also offer a few snacks, muffins, cookies, trail mix and other sweet delights.
Quaint, unique shop, feel free to browse our shop filled with an ever changing inventory including great products created by local artists and crafters. You never know what you will find  when you visit us.
HOURS:
Monday-Friday:  7am-4pm
Saturday:  9:30am-5pm
Sunday:  9am-5pm
---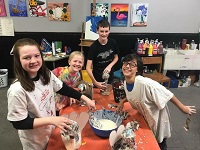 Dabble Creative Art Studio
19 S. Main St.
Miamisburg, OH 45342
Phone: (937) 846-5426
Connect with Dabble Creative Art Studio:
Dabble Creative Studio is an art education resource for students of any age to share, play, and explore art through its history and materials.
They offer camps, classes, open workshops, and private parties for kids and adults! Their mission is to have fun through creative exercise and the hope is to inspire learning, innovation, and community collaboration.
Walk-In Hours:
Tuesday-Thursday 11:00 am – 7:00 pm
Friday 11:00 am – 9:00 pm
Saturday 11:00 am – 5:00 pm
---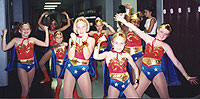 Dance with Stacy
7 E. Central Ave.
Miamisburg, OH 45342
Phone: (937) 231-0006
Connect with Dance with Stacy:
Private and group dance lessons for all levels of experience.  Styles offered include ballroom, Latin, Social, Competitive, and Special Event Dances.
---
Dollar General
27 E. Linden Ave.
Miamisburg, OH 45342
Phone: (937) 847-0960
Connect with Dollar General:
We make shopping for everyday needs simpler and hassle-free by offering a carefully edited assortment of the most popular brands at low everyday prices in small, convenient locations.
---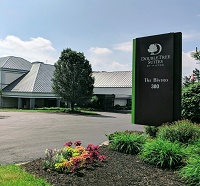 Double Tree Suites by Hilton
300 Prestige Place
Miamisburg, OH 45342
Phone: 937-436-2400
Connect with Double Tree Suites by Hilton:
---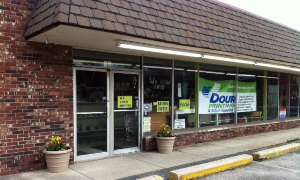 Dour Printing
18 North Second St.
Miamisburg, OH 45342
Phone: (937) 866-5040
Connect with Dour Printing:
Whether it is printing business cards, business forms, envelopes or banners, or if it is school or office supplies that you need, Dour Printing can help.
Dour Printing was established in 1986.
Dour Printing is located at 18 N. Second Street in Miamisburg, behind St. Jacobs church and across from the city building.
Hours:
Monday-Friday  8:30 a.m. – 5:00 p.m.
---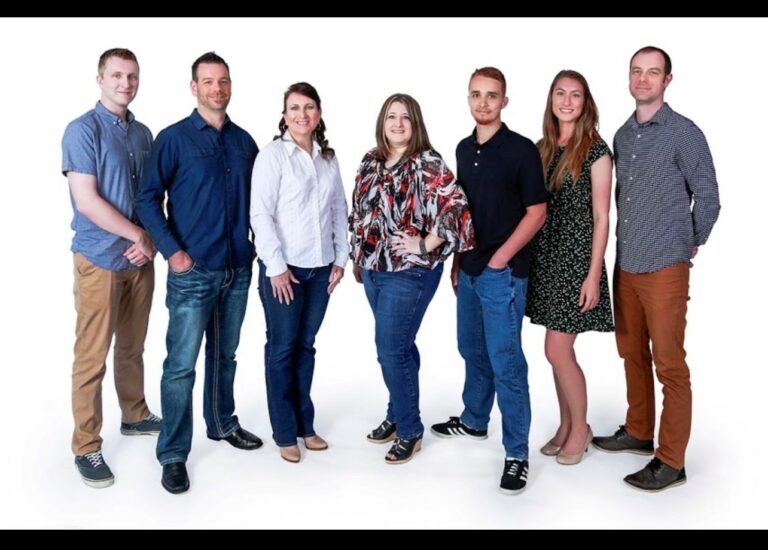 Edge Webware
31 S. Second St., Ste. 201
Miamisburg, OH 45342
Phone: 937-830-2720
Connect with Edge Webware:
At Edge Webware, we're more than just a partner; we're your web services advocate. We help our clients grow their businesses by leveraging technology to design solutions that forge lasting customer relationships. Starting with the end in mind, we evaluate short-term and long-term goals to build the necessary foundation for continued success.
As a premier web services company, we take a platform-agnostic approach delivering a wide array of services. Our core areas of focus are designing and developing websites, mobile apps, and web applications. We also increase our clients' online visibility through data-driven digital marketing campaigns and SEO (search engine optimization) strategies.
Regardless of the size or scope of your project, our team can help you make informed decisions and develop a tailored solution that aligns with your business goals and budget.
Contact us today to see how we serve you.
---