Business Spotlight: Giuliano – An Anticoli Tavern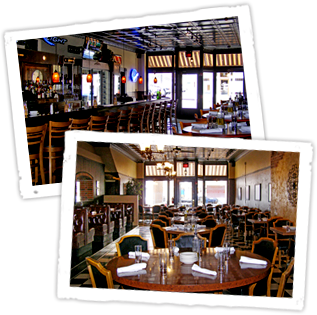 A family history of Italian food and community was started in 1931 – an important year for the Anticoli's. It was then that Antonio and Sarah opened "Rendezvous", their first eatery on Fifth Street in downtown Dayton, Ohio.
The restaurant was relocated to Salem Avenue in 1951 under the new name "Anticoli's" where they continued to serve high quality Italian cuisine with a personal family touch.
In 2000, almost seven decades since the first loyal customer was served, the family relocated to Main Street in Clayton. "Caffé Anticoli" was created to bring the best of their long history to their customers.
In 2010, the decision was made to move the restaurant to historic downtown Miamisburg, Ohio. The new name, "Giuliano", is the family's ancestral hometown located near Rome, Italy. The creation of "Giuliano" reaffirms the Anticoli family's commitment to providing their treasured guests with the quality food and solid service the family has become known for over the past 80 years.
Join the family in downtown Miamisburg for live music on Fridays from 7:00-10:00pm with keyboard player Marc Pequignot! Bring the family together on NFL Sundays and watch the game & enjoy Happy Hour pricing all day on food & drink in the bar room. You're sure to feel right at home.
Giuliano, An Anticoli Tavern
67 S. Main Street
Miamisburg, OH 45342
Phone: (937) 859-3000
Listed in Dine