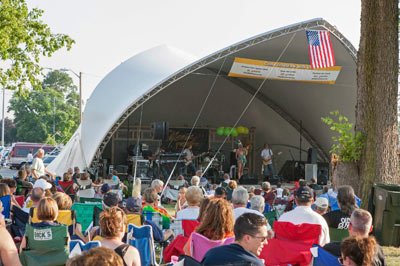 Explore Riverfront Park!
Out of all of the area parks, Riverfront Park is the park most accessible to Downtown Miamisburg. The park covers 7 acres of green space along the Great Miami River. Riverfront Park has excellent access to the Great Miami River Recreation Trail. The park is also host to many area events such as concerts and carnivals. Ample parking and bike racks make the park very accessible to different forms of transportation. The park is also a short walking distance to Downtown Miamisburg shops and restaurants.
Future park development includes a permanent stage, river access, bike depot, water play fountains and restroom facilities. Port-o-lets will be available during the interim phase. We hope you will join us in the park to continue the growth of this community space!
City of Miamisburg Parks and Facilities website
---