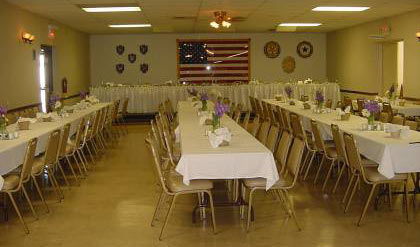 American Legion 165
35 N. Main St.
Miamisburg, OH 45342
Phone: (937) 866-5493
Connect with American Legion 165:
---
B&B Riverfront Hall
17 S. Main St.
Miamisburg, OH 45342
Phone: (937) 859-4554
Connect with B&B Riverfront Hall:
B & B Riverfront Hall has been privileged to host weddings and receptions, anniversary parties, birthday parties, dances, reunions, gospel groups and entertainers. We guarantee you will be pleasantly surprised by the service and charm offered at B & B Riverfront Hall.
---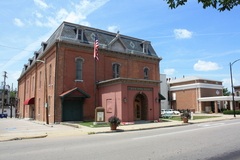 Baum Opera House
15 S. First St.
Miamisburg, OH 45342
Phone: (937) 859-8120
The Baum is host to theater productions, teas, weddings and wedding receptions, Christmas parties, musical events and many other activities and functions. It is also the registration site of the famed "Turkey Trot" run on Thanksgiving morning, plus the proud home of the Miamisburg Merchants Associations and the meeting place of the Miamisburg Rotary Club.
---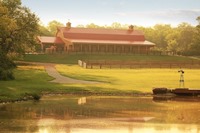 Canopy Creek Farm
600 Benner Road
Miamisburg, OH 45342
Phone: (937) 602-5867
Connect with Canopy Creek Farm:
Danette and Andy Chance, local to Miamisburg, began the development of the perfect "country chic" wedding venue complete with a beautiful new reception barn and horse stable. Canopy Creek Farm has a lovely pond nestled among majestic trees and a peaceful babbling creek to complete the venue for your outdoor wedding.
Canopy Creek Farm offers a unique country setting for weddings, corporate events, holiday parties and more, with seating up to 250.  Relax and enjoy your event on this 27 acre, picturesque horse farm.
---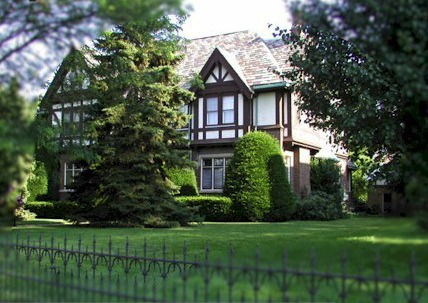 English Manor Bed & Breakfast

BIKE FRIENDLY BUSINESS
505 E. Linden Avenue
Miamisburg, OH 45342
Phone: (937) 866-2288
Connect with English Manor Bed & Breakfast:
The English Manor Bed and Breakfast is a beautiful 1920's Tudor mansion located on a tree-lined street in the heart of quiet Miamisburg, Ohio. You'll love the relaxed elegance of this stately home, which is graced with red oak polished floors, leaded and stained glass windows and Rookwood fireplaces. Every room is appointed with antiques and period furnishings, and a sweeping staircase leads up to spacious bedrooms and baths.
---
Fraternal Order of Eagles
69 N. Main St.
Miamisburg, OH 45342
Phone: (937) 859-4442
Connect with Fraternal Order of Eagles:
The Fraternal Order of Eagles is an international non-profit organization uniting fraternally in the spirit of liberty, truth, justice, and equality, to make human life more desirable by lessening its ills and promoting peace, prosperity, gladness and hope.
---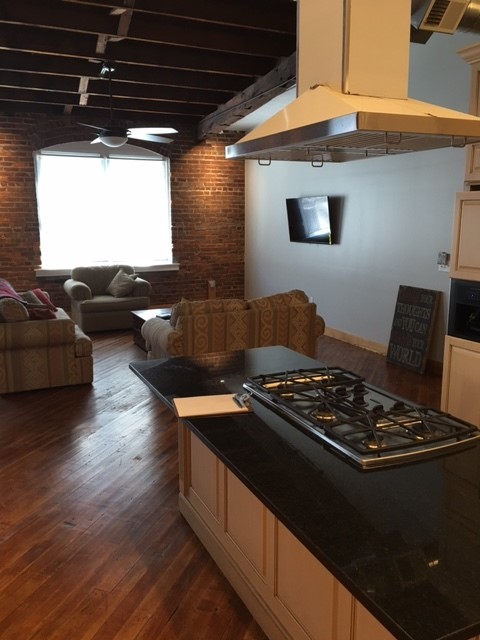 Miamisburg Luxury Apartments
31 S. Second St.
Miamisburg, OH 45342
Phone: 937-979-7232
Connect with Miamisburg Luxury Apartments:
The Erie Canal Building has been beautifully renovated featuring mixed uses of offices and apartments.
The newly remodeled early century building provides urban living in a small town.  All units are move-in ready.  All you will need are your clothes.  Your stay should be secure and safe; these units feature a state of the art secured entry and surveillance security.
1, 2, or 3 bedroom options are available.
For more information please visit www.miamisburgluxuryapartments.com.
---
More Local Accommodations
Connect with More Local Accommodations:
Not sure where to stay when visiting Miamisburg? Check this link at Trip Advisor to get a list of nearby hotels, motels and B&Bs. Room rates and reviews are included. Hope to see you soon!
---