Accomodations & Lodging
Not sure where to stay when visiting Miamisburg? Check this link at
Trip Advisor
to get a list of nearby hotels, motels and B&Bs. Room rates and reviews are included. Hope to see you soon!
Nearby Accommodations
Parking
Downtown Public Parking Guide
Miamisburg Parks & Recreation Department
A fully staffed, nationally accredited Parks and Recreation Department offers a variety of community benefits through year-round programming and special events. The Department provides recreational opportunities for all age groups and features a variety of indoor and outdoor facilities.
Miamisburg Parks & Recreation
Miamisburg Community Center
For more than three decades, the Senior Adult Center has served the needs of mature adults in Miamisburg and surroundings areas. The Center provides an oasis of recreational, social and wellness-focused opportunities for its members.
Senior Adult Center
Miamisburg Merchant Association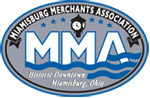 Working to enhance downtown is an active organization comprised primarily of downtown business people called the Miamisburg Merchants Association (MMA). The MMA meets twice a month, on the 2nd and 4th Thursday, to review issues important to maintaining and improving downtown as a viable place for successful commerce.
Miamisburg Merchants Association
Miamisburg Historical Society
The Miamisburg Historical Society began in 1967, becoming the 166th historical organization in Ohio. The Miamisburg Historical Society is a volunteer organization dedicated to the collection and preservation of data, artifacts and memorabilia relating to the history of the Star City and Miami Township.
Miamisburg Historical Society
Dayton Metro Library - Miamisburg Branch
In 1908, Andrew Carnegie, the steel giant and philanthropist promised $12,500 for the building. A dedication in July, 1909 included the laying of a cornerstone which contained documents of local interest. The library became a school district library in 1923, and an agreement to affiliate with the Dayton & Montgomery County Library was made in 1966, that agreement became effective January 3, 1967. In February, 1981, a new, larger library facility located directly east of the old Carnegie Library opened to the public. Circulation at the Miamisburg Branch Library remains among the highest in the system.
Dayton Metro Library - Miamisburg Branch
Five Rivers MetroParks
Five Rivers MetroParks is dedicated to protecting Greater Dayton's natural heritage and to providing outdoor recreation and education experiences that inspire a lasting personal connection with nature.
Five Rivers MetroParks
South Metro Regional Chamber of Commerce
The South Metro Chamber serves the southern Dayton communities including Miamisburg, West Carrollton, Centerville, Miami Township, Washington Township, Springboro, Germantown, and Sugarcreek Township.  The  Chamber provides a variety of member benefits including networking opportunities and healthcare opportunities.
South Metro Regional Chamber of Commerce