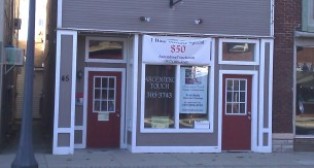 Ascending Touch Massage
45 South Main Street
Miamisburg, OH 45342
Phone: (937) 305-3743
Connect with Ascending Touch Massage:
Do you need ultimate relaxation?  Ascending Touch offers a variety of massage techniques including Swedish, Deep Tissue, Prenatal, Seated Chair, Pediatric, and Sports.
Business hours are Monday, Wednesday-Saturday and closed on Tuesday and Sunday.  Massages are by appointment only.
---
B&B Riverfront Hall
17 S. Main St.
Miamisburg, OH 45342
Phone: (937) 859-4554
Connect with B&B Riverfront Hall:
B & B Riverfront Hall has been privileged to host weddings and receptions, anniversary parties, birthday parties, dances, reunions, gospel groups and entertainers. We guarantee you will be pleasantly surprised by the service and charm offered at B & B Riverfront Hall.
---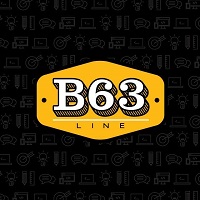 B63 Line
31 S. Second St., Ste. 201
Miamisburg, OH 45342
Phone: (937) 490-4000
Connect with B63 Line:
B63 delivers your audience in a reliable, timely and efficient manner.  We power market research, strategic messaging, brand awareness, design and communications.  Welcome aboard!
---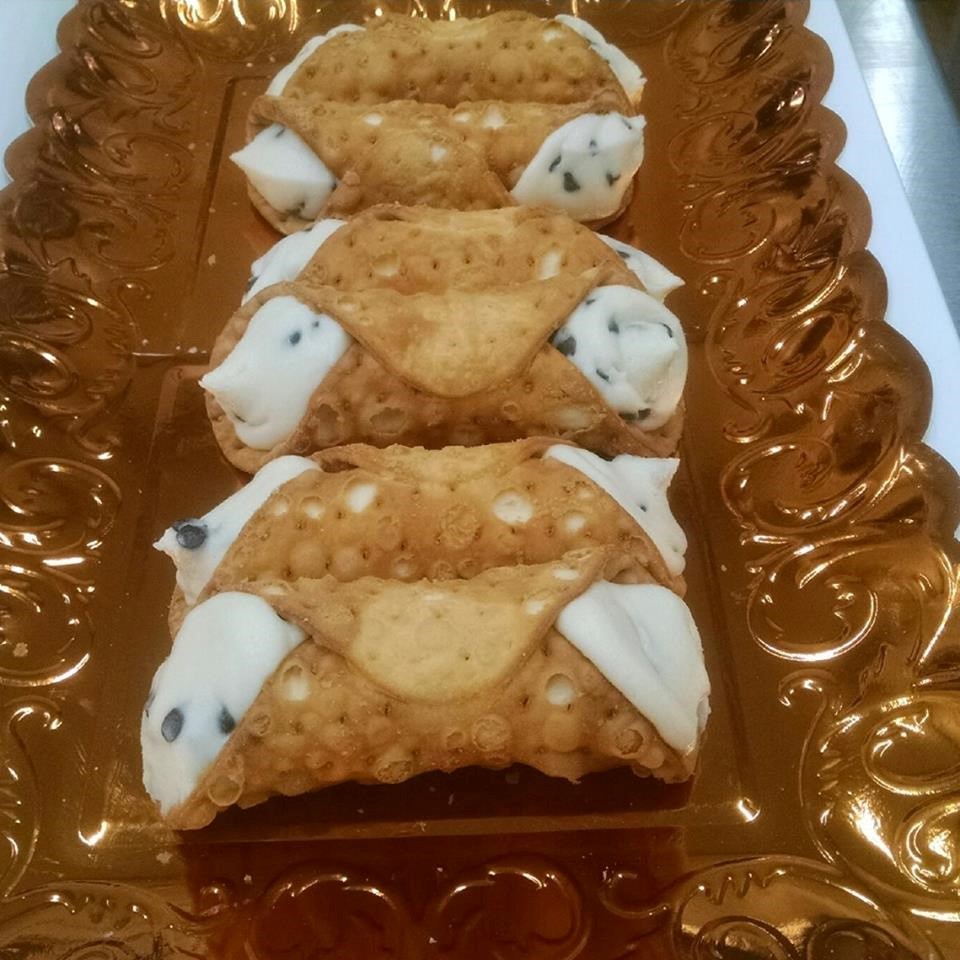 Bakery 151
130 N. First St.
Miamisburg, OH 45342
Phone: (937) 530-2614
Connect with Bakery 151:
Specializing Italian style cookies, cannoli and New York Bagels!
What exit? ………… Any native New Jerseyan knows the answer to that question. 
To translate; the question refers to where you're from or where you live.
For us, it's Exit 151. An area in Northern New Jersey located a few miles outside of New York City. For some, the first thing that comes to mind when thinking about North Jersey is ….. Newark Airport, Giant Stadium, The Soprano's or Frank Sinatra, but for most locals, it's the food, especially the tradition of going to the local Italian Bakery.
---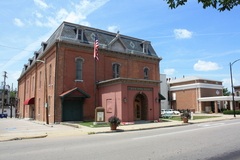 Baum Opera House
15 S. First St.
Miamisburg, OH 45342
Phone: (937) 859-8120
The Baum is host to theater productions, teas, weddings and wedding receptions, Christmas parties, musical events and many other activities and functions. It is also the registration site of the famed "Turkey Trot" run on Thanksgiving morning, plus the proud home of the Miamisburg Merchants Associations and the meeting place of the Miamisburg Rotary Club.
---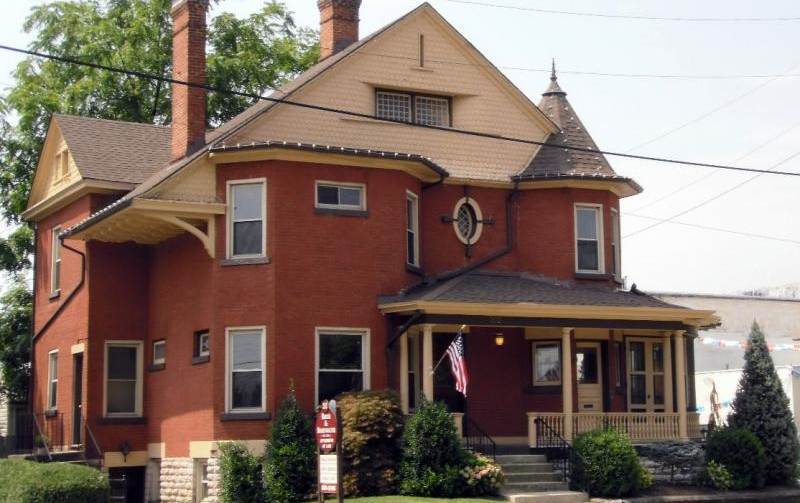 Baver & Bookwalter
202 E. Central Ave.
Miamisburg, OH 45342
Phone: (937) 866-2485
Toll Free: 1-866-750-4144
Fax: (937) 866-7692
Connect with Baver & Bookwalter:
Baver and Bookwalter is a full service law firm with over fifty years of experience in the Greater Dayton region. Our Attorneys are not only knowledgeable, but attentive to client needs. We are uniquely located to be able to serve your needs economically and professionally.
---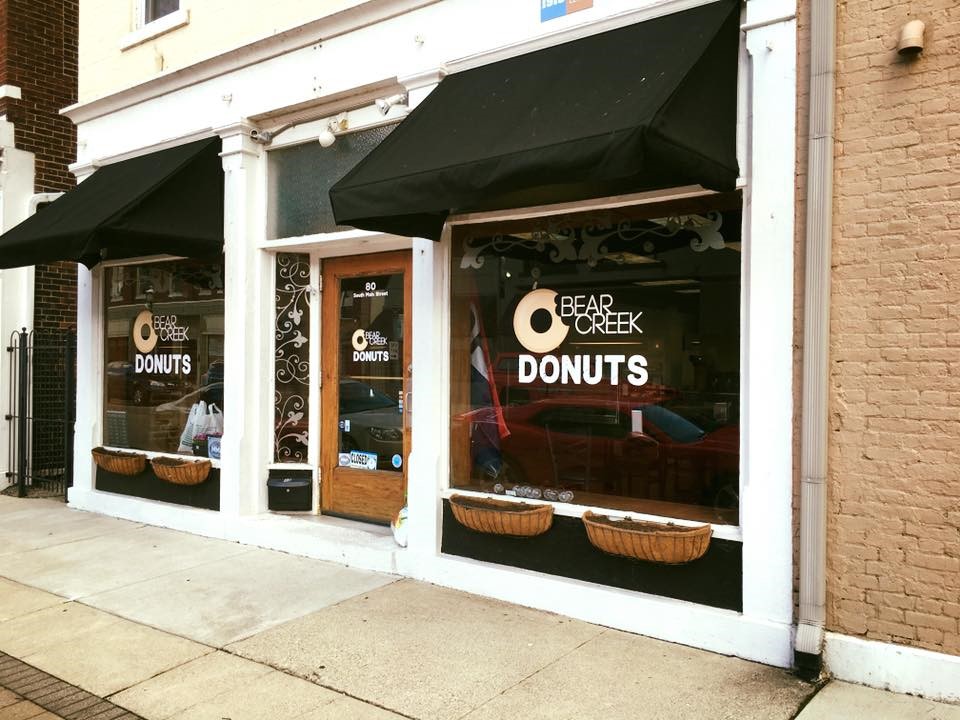 Bear Creek Donuts

BIKE FRIENDLY BUSINESS
80 South Main Street
Miamisburg, OH 45342
Phone: (938) 479-6660
Connect with Bear Creek Donuts:
Get custom and classic donuts and gourmet coffee at your local donut shop!  Bear Creek offers fresh donuts made daily.  Choose from the classics or enjoy local favorites such as the marshmallow donut, fruity pebbles, or smores.
Hours:
Monday-Friday     6:30am-6:00pm
Saturday                 6:20am-6:00pm
Sunday                    6:30am-2:00pm
---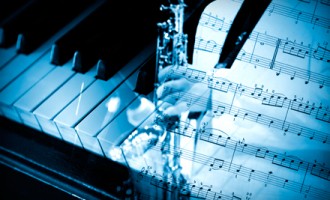 Bella Musica
2240 East Central Ave. Suite 4
Miamisburg, OH 45342
Phone: (937) 865-6539
Connect with Bella Musica:
The name "Bella Musica", from the Italian for "beautiful music," perfectly encompasses their goal–to lead individuals in their pursuit to create beautiful music and discover their musical potential.
Bella Musica provides superior musical instruction on a variety of instruments.  Music lessons are offered weekly at our studio location or in your own home for voice, piano, guitar, electric, bass guitar, violin, viola, flute, beginning clarinet, trumpet and beginning brass, and percussion (percussion studio is off-site).  We are also a retailer for sheet music, methods books and materials, instrument accessories, and more.
Visit their website for additional information on pricing, scheduling, and materials available for purchase.
Business Hours:
Monday-Thursday 11am-8pm
Friday 2pm-6pm
Saturday 10am-2pm
Sunday CLOSED
---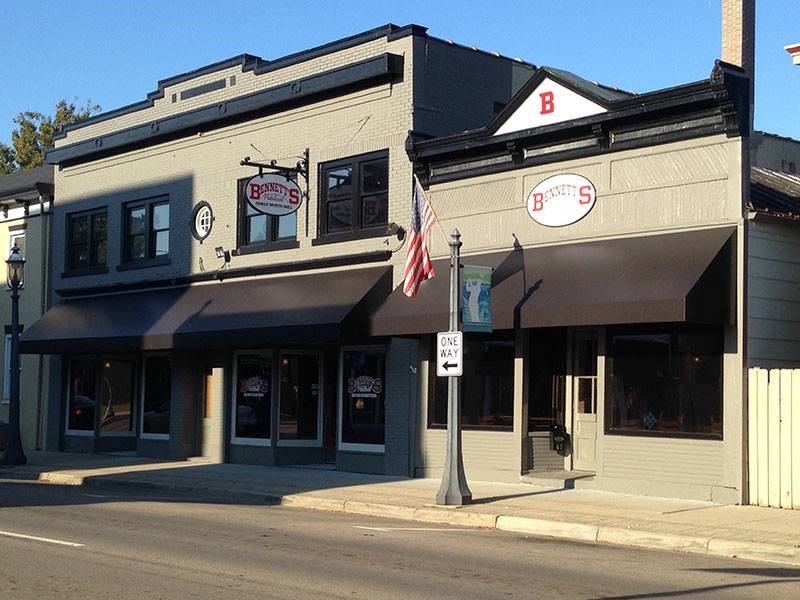 Bennett's Publical Family Sports Bar

BIKE FRIENDLY BUSINESS
67 S. Main St.
Miamisburg, OH 45342
Phone: 937-866-4200
Connect with Bennett's Publical Family Sports Bar:
Bennett's is a family sports grill with a large menu to choose from along with 26 TV's!
Enjoy fresh, home cooking from bean soup and cornbread to the "Miamisburger".  Start off your meal with some hot pickle chips or pretzel balls dipped in a variety of cheeses.
This family friendly restaurant welcomes sports teams, private parties, and anyone who wants to feel at home with a great meal.
---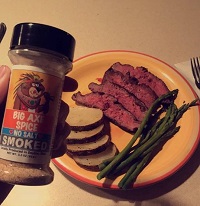 Big Axe Spice
28 W. Linden Ave.
Miamisburg, OH 45342
Phone: (937) 634-MORE
Connect with Big Axe Spice:
Small manufacturing company of SALT FREE spice blends!  All our blends are NATURALLY FREE of salt, sugar, preservatives and gluten; Paleo, Vegan, Halal and Kosher friendly, too!
---