Sunday

August 30

7:00 pm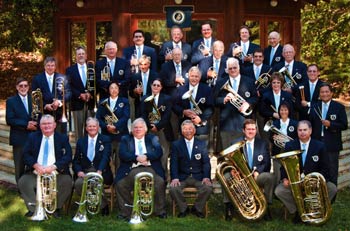 Riverfront Park
Concert Series: Star City Community Band and Dayton Letter Carriers Brass Band
As part of the Riverfront Park Concert Series, enjoy Dayton Letter Carriers, a brass band founded in 1926, with about 28 players, conducted by Hall Harris. The band's repertoire ranges from big band, dixieland, broadway tunes, and marches. Grab your lawn chairs for a great summer evening filled with music in downtown Miamisburg!  Enjoy this dual feature with Star City Community Band also playing!
Star City Community Band:       6:45 pm
Dayton Letter Carriers Band:    7:15 pm
All concerts are held Sundays at Riverfront Park in Miamisburg, beginning at 7:00 PM. Admission is free. Concert goers are encouraged to bring folding lawn chairs or blankets for seating and enjoy bringing in food from one of the local restaurants.
Riverfront Park is located at E. Central and Miami Avenues, one block west of Main Street. In the event of unfavorable weather, concert location may move to the Miamisburg High School at 1860 Belvo Rd.
Please call Parks and Recreation at 937-866-8999 with any questions.
Help commemorate Helping Hands food pantry's 50th anniversary!  Collection containers for non-perishable food items will be available at each event.
---