Miamisburg, OH 45342
Phone: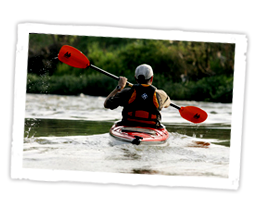 Great Miami River is a designated water trail
Picture yourself launching out onto the Great Miami River in a kayak. The sun makes the water sparkle. As you cut into the river with your paddle, a Great Blue Heron flies just above the water. In Miamisburg, this picture doesn't have to be a pleasant daydream. It can be a reality. In Miamisburg and surrounding areas, the local watershed includes the Great Miami, Stillwater and Mad rivers; and is known for its water supply, recreation and high-quality streams. There are plenty of kayaking and canoeing lessons, rentals and other resources in the area, including Great Miami Outfitters in downtown Miamisburg. Be sure to check out some of the links below and explore all the rivers have to offer!
Download Great Miami River Water Trail Map
Great Miami Outfitters website
Miami Conservancy District website
---
« All Get Outdoors Listings