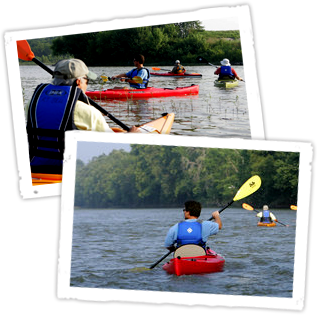 Paddling Day Celebration
Saturday, July 16, 2011 8:30 am to 2:00 pm Join Great Miami Outfitters on Saturday, July 16th as we celebrate the sport of paddling. The paddlesports community has grown tremendously in the past few years, so we've set aside a day where paddlers unite!
INCLUDES:
• Saturday morning float (from West Carrollton to downtown Miamisburg) • Shuttle service • Festivities on our patio afterwards • Special coupons from participating restaurants including a $5 gift certificate for Ron's Pizza (you can eat-in, or carry-out to our patio) • First 50 people to sign up also get a concert ticket to the August 9th Mountain Heart concert at Fraze Pavilion • Great door prizes and more!
COST:
$15 per person if you bring your own boat $25 per person if you rent a boat (limited number available, advance reservation and payment required)
The following Saturday, July 23 will be the rain date in case of inclement weather or river conditions.
SPONSORS:
Great Miami Outfitters, Enertia Trail Foods, The City of Miamisburg, Ron's Pizza, A Taste of Wine, Bullwinkle's Top Hat Bistro and TJ Chumps Restaurant.
DETAILS AND MORE INFO:
www.GreatMiamiOutfitters.com