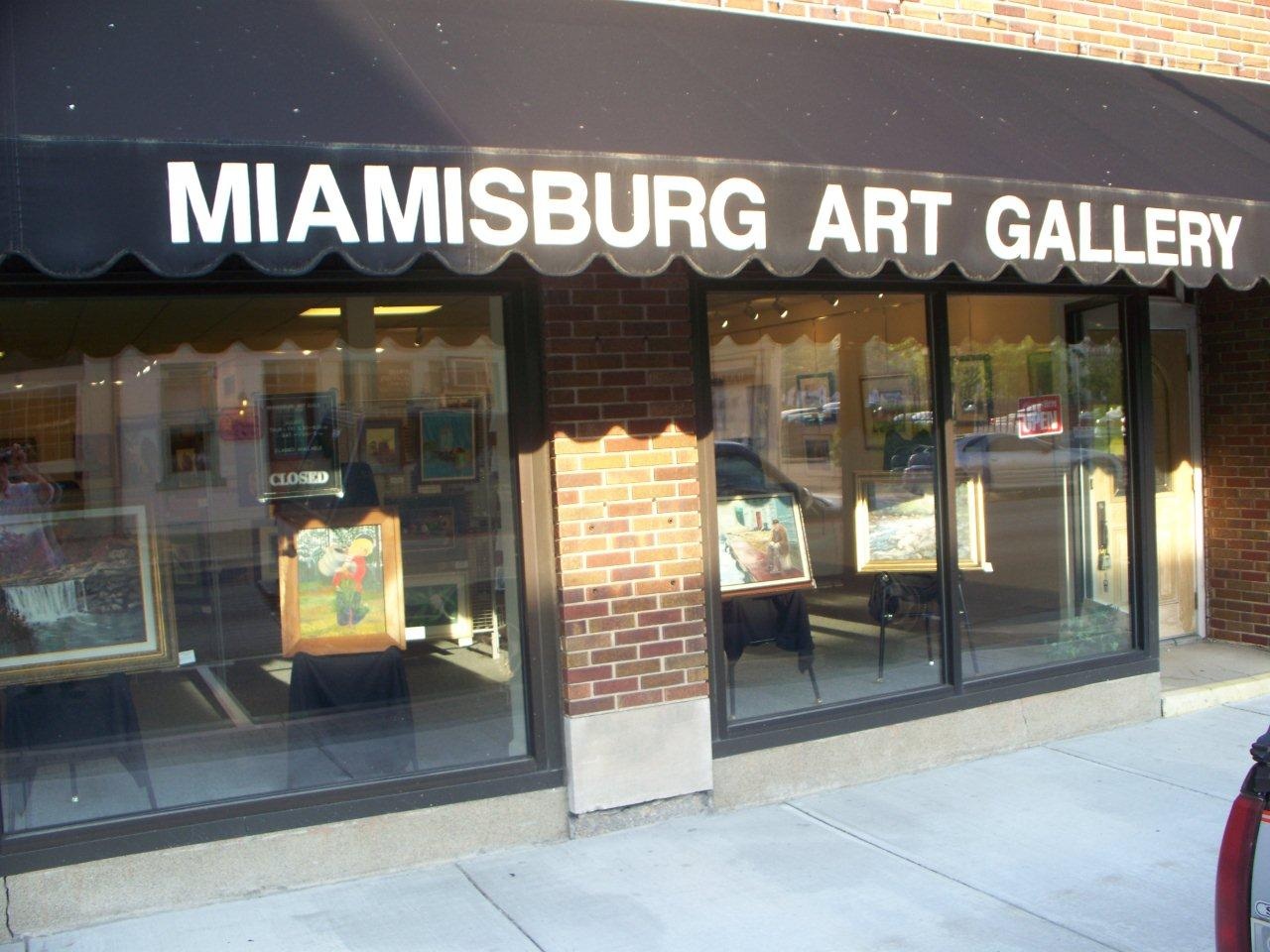 Miamisburg Art Gallery/Art Guild
16 N. Main St.
Miamisburg, OH 45342
Phone: (937) 866-3891
Connect with Miamisburg Art Gallery/Art Guild:
Browse the beautiful Art Gallery and enjoy the many fine works of art or take part in one of our art lessons for adults and youth. Looking for the perfect gift? There are a variety of original art work available for sale.
---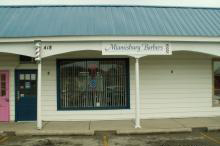 Miamisburg Barbers
418 S. First St.
Miamisburg, OH 45342
Phone: (937) 847-3929
---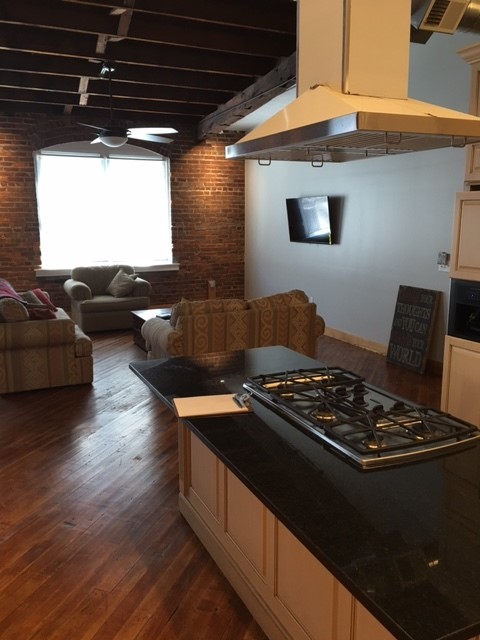 Miamisburg Luxury Apartments
31 S. Second St.
Miamisburg, OH 45342
Phone: 937-979-7232
Connect with Miamisburg Luxury Apartments:
The Erie Canal Building has been beautifully renovated featuring mixed uses of offices and apartments.
The newly remodeled early century building provides urban living in a small town.  All units are move-in ready.  All you will need are your clothes.  Your stay should be secure and safe; these units feature a state of the art secured entry and surveillance security.
1, 2, or 3 bedroom options are available.
For more information please visit www.miamisburgluxuryapartments.com.
---
Miller & Sons Plumbing
341 N. Main St.
Miamisburg, OH 45342
Phone: (937) 866-5740
Miller and Sons plumbing is a trusted name in the Dayton, Oh area for all your Plumbing and Bathroom Remodeling needs.
---
More Local Accommodations
Connect with More Local Accommodations:
Not sure where to stay when visiting Miamisburg? Check this link at Trip Advisor to get a list of nearby hotels, motels and B&Bs. Room rates and reviews are included. Hope to see you soon!
---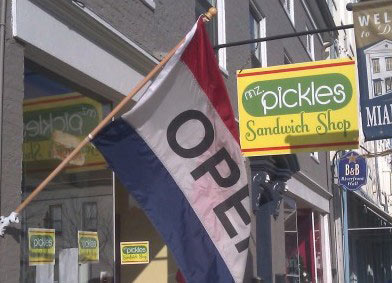 Mz Pickles Sandwich Shop

BIKE FRIENDLY BUSINESS
17 South Main Street
Miamisburg, OH 45342
Phone: (937) 866-4711
Connect with Mz Pickles Sandwich Shop:
Here you'll find delicious soups, salads, and subs at a great price. Enjoy a half, whole, or HUGE specialty sub!
---
Nestor Insurance
8 Mound Ave.
Miamisburg, OH 45342
Phone: (937) 866-6138
Connect with Nestor Insurance:
Nestor Insurance has been a 3rd generation owned family independent agency since 1962. We represent many quality companies to give our customers competitive rates and quality service.
---

OinkADoodleMoo Barbecue
40 N. Main St., Suite 103
Miamisburg, OH 45342
Phone: 937-581-5819
Connect with OinkADoodleMoo Barbecue:
OinkADoodleMoo is famous for Authentic, Championship Style BBQ; Slow-Smoked, In-House over an Applewood fire!
The Pulled Pork, Pulled Chicken, Beef Brisket and Brisket Tip "SAMMICHES" are served on a sweet 'n buttery, Premium Brioche Bun. The St. Louis RIBS are so good they'll tickle your taste buds with gladness.
All of the exceptional sauces and sides are homemade and original recipes. Everything at OinkADoodleMoo is so Fabulous… so Delicious… they had to create a new word for it… FABULICIOUS!
---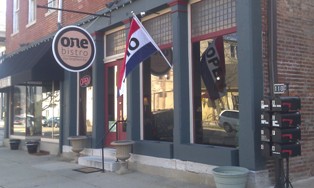 one bistro

BIKE FRIENDLY BUSINESS
110 South Second Street
Miamisburg, OH 45342
Phone: 937-859-1165
Connect with one bistro:
One Bistro is where "Our Neighbors Eat".  This new way to dine and new way to give back provides a place where our neighbors eat and come together as one community.
One Bistro is a non-profit Biznistry® established for the betterment of our community to serve the privileged and under-privileged as a pay-what-you can-afford community café.
The vision of one bistro is to share love, give hope, and provide a sense of community to our neighbors.  The dining intends to serve our neighbors, the privileged and under-privileged, by giving a hand up and not a hand out.  one bistro will provide healthy, affordable meals in a warm and welcoming environment.
Hours:
Wednesday – Friday 11:00 am – 2:00 pm
Saturday 8:00 am – 2:00 pm
Check out the menu and more details at http://www.onebistro.org/.
---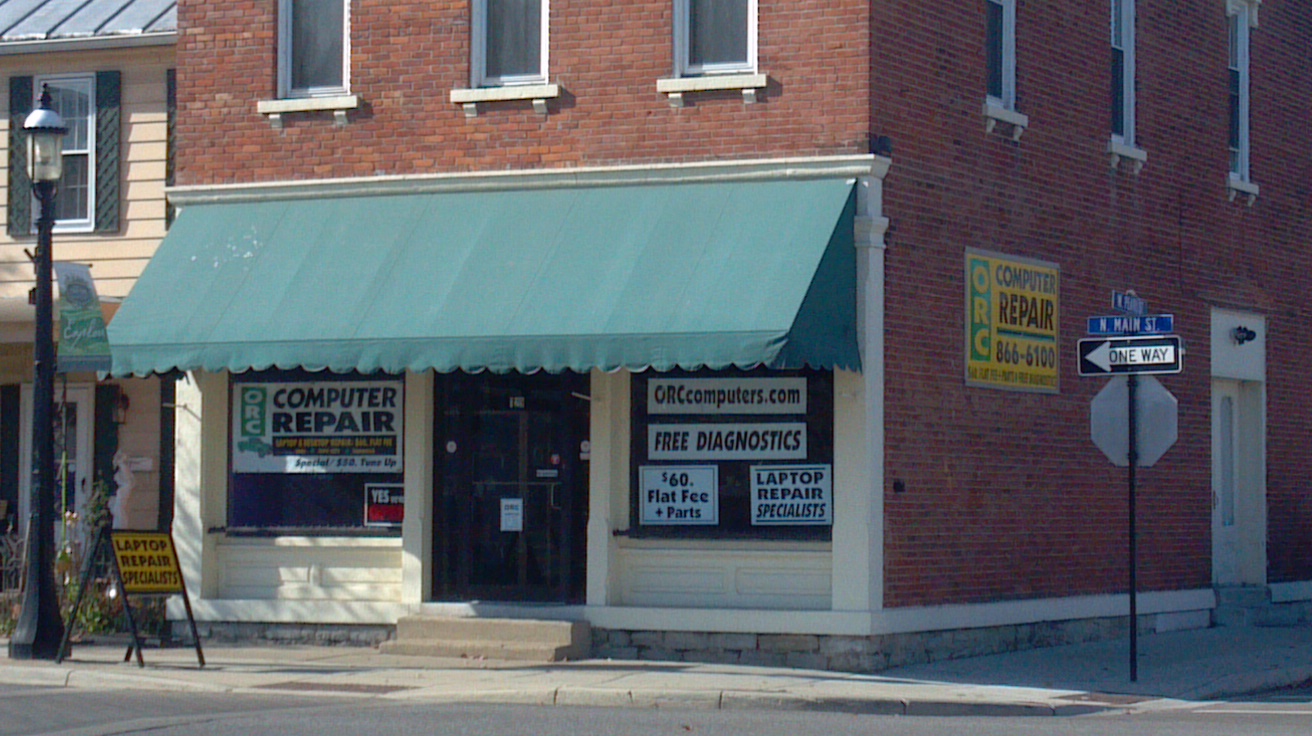 ORC Computers
129 North Main St.
Miamisburg, OH 45342
Phone: 937-866-6100
Connect with ORC Computers:
ORC Computers specializes in computer repairs and virus removal.  Bring any computer in and ORC will perform free diagnostics to determine the problem.
Business Hours:
Monday-Friday 9am – 6pm
Saturday 9am – 2pm
---