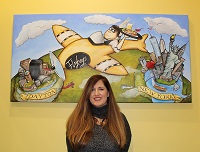 Murage Studios

Phone: (937) 433-5921
Connect with Murage Studios:
Murage is a fine art & wall mural painting studio recognizing the importance of sustainable living. Offering eco-friendly options for your walls such as American Clay natural plasters, products & workshops. Open by appointment only.
www.intagram.com/muragestudios
---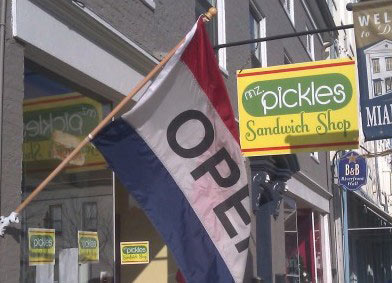 Mz Pickles Sandwich Shop

BIKE FRIENDLY BUSINESS
17 South Main Street
Miamisburg, OH 45342
Phone: (937) 866-4711
Connect with Mz Pickles Sandwich Shop:
Here you'll find delicious soups, salads, and subs at a great price. Enjoy a half, whole, or HUGE specialty sub!
---
Nestor Insurance
8 Mound Ave.
Miamisburg, OH 45342
Phone: (937) 866-6138
Connect with Nestor Insurance:
Nestor Insurance has been a 3rd generation owned family independent agency since 1962. We represent many quality companies to give our customers competitive rates and quality service.
---
P&R Accounting
945 E. Central Ave.
Miamisburg, OH 45342
Phone: (937) 847-8373
Connect with P&R Accounting:
In business since 1987, P&R Accounting has been providing professional accounting services to the Miamisburg and surrounding areas.
---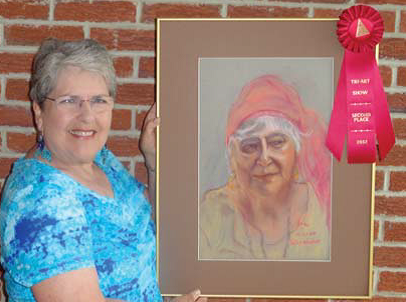 Paint by Patsy
330 North 11th Street
Miamisburg, OH 45342
Phone: 937-866-5805
Connect with Paint by Patsy:
Patsy Weidner has 46 years experience of specializing in portraits of people and animals in oil or pastels.
Patsy's art education includes graduation from a course of studies in advertising and related arts in Minneapolis, Minnesota, coursework at the Dayton Art Institute, and the Riverbend Art Center.
Patsy is a member of the Miamisburg Art Guild, Tri-Art Club, Dayton Society of Painters & Sculptors, and the Dayton Art Institue.
Check us out on Facebook.
---
Pam's Place of Hair & Nails
18 W. Linden Ave.
Miamisburg, OH 45342
Phone: (937) 866-4225
Pam's Place is The Place for hair & nails.
---
Pappa's Pizza Palace
412 S. First St.
Miamisburg, OH 45342
Phone: (937) 866-3392
---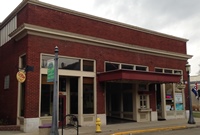 Plaza Theatre
33 S. Main St.
Miamisburg, OH 45342
Phone: 937-247-5980
Connect with Plaza Theatre:
The Plaza Theatre first opened its doors on December 25, 1919, and shut them for almost 50 years beginning in 1968.  After a community grassroots effort, over $430,000 was raised to renovate and reopen the theatre.  Christmas Day, December 25 2015, marked the beginning of the next era of the Plaza Theatre.
The Plaza Theatre shows "classic" films from the 1930's to even the early 2000's.  The theatre uses nostalgia to its advantage by focusing on all classics and themes from Casablanca to Gone With the Wind to Indiana Jones or Back to the Future.  Now patrons will be able to see the greats on the big screen with full surround sound topped off with a bucket of popcorn.  No other movie experience exists in the Miami Valley!
All tickets are $5.  The theatre is available to rent for special occasions or business functions.  Concessions of popcorn, candy, and drinks are available.
---
Polaris Recruitment Communications
12 West Central Avenue
Miamisburg, OH 45342
Phone: (937) 847-1100
Connect with Polaris Recruitment Communications:
Polaris Recruitment is an advertising and communications agency specializing in recruitment.   They collaborate with their clients to identify their unique
---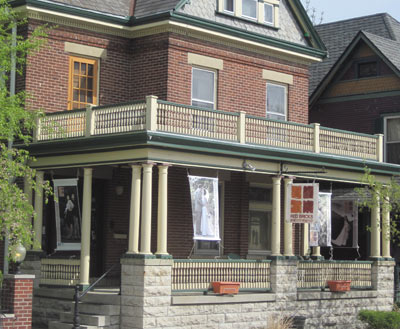 Red Bricks Photography
108 S. Main St.
Miamisburg, OH 45342
Phone: (937) 689-1123
Connect with Red Bricks Photography:
Capturing life through a lens, we do weddings, senior pictures, family, children, maturity, boudoir and commercial portraits. Also inquire about videography.
---