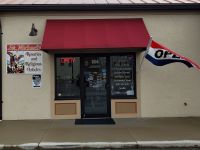 St. Michael's Rosaries and Religious Articles
40 N. Main St., Suite 140
Miamisburg, OH 45342
Phone: (937) 530-8026
Connect with St. Michael's Rosaries and Religious Articles:
The owner (Mike) sells Rosaries and Religious Goods of all types, for all occasions.  He specializes in making Rosaries for Police Officers, Firefighters/EMT, Military, Doctors, Nurses, Teachers and those who have survived or are battling Cancer. As a retired Police Officer and Christian in the Roman Catholic Faith, Mike has realized that many of our daily heroes go unrecognized and decided to start a company that embodies both an appreciation for those heroes and their faiths.
Hours:
Sunday:  11 am – 3 pm
Monday:  Closed
Tuesday:  Closed
Wednesday:  10 am – 6 pm
Thursday:  10 am – 6 pm
Friday:  10 am – 7 pm
Saturday:  10 am – 7 pm
---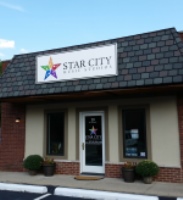 Star City Music Studios
20 North Second St.
Miamisburg, OH 45342
Phone: (937) 265-2164
Connect with Star City Music Studios:
Star City Music Studios offers private voice and instrument lessons, including piano, guitar, and a variety of band instruments.  We also offer group and academic enrichment classes for all ages.
At Star City Music Studios, our goal is to offer quality music instruction to the greater Miami Valley.  Whether you're just beginning your musical journey or are looking to further refine your skills, you'll find the teacher you're looking for and the type of lesson that meets your needs with us.
---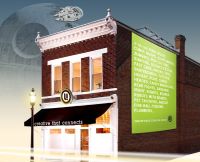 U! Creative
72 S. Main St.
Miamisburg, OH 45342
Phone: (937) 247-2999
Connect with U! Creative:
We're not your typical creative agency. We're an idea collective. A house of thought and execution. We're a grab bag of innovators, illustrators, designers and rockstars who are always in pursuit of the big idea! Our building, which was one of the last record stores in America, serves as a playground for our creative minds to frolic and thrive. This is not a design firm. It's something new and forward-thinking. It's about going beyond design and messaging. It's about forging game-changing ideas and harvesting epic results. It's about YOU.
INSTAGRAM: https://www.instagram.com/u_creative/
VIMEO: https://vimeo.com/ucreativetv
---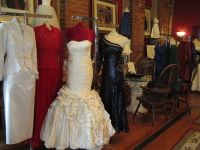 Van Lear Bridal & Formal
106 S. Second St.
Miamisburg, OH 45342
Phone: (937) 866-9900
Connect with Van Lear Bridal & Formal:
This Bridal Shop is unlike any you have ever visited.  We CREATE your perfect bridal gown or special event garment here, where it will be designed to fit your event, your personality, your figure, and your budget.  Or have us alter your garments so they LOOK like they were custom made!  Visit our website to learn more about the custom process or call us for your design appointment.
---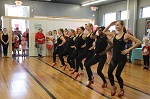 Vicki Jo Dance Studio
25 E. Linden Ave.
Miamisburg, OH 45342
Phone: (937) 718-0631
Connect with Vicki Jo Dance Studio:
Over 60 years of rich dance history our studio is now located in the heart of downtown Miamisburg. We off ballet, tap, jazz, acro, musical theater and hip hop and competition.
---